Building Construction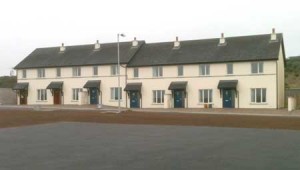 Blue Broe provide a complete range of Building Construction in satisfaction of all requirements to both Private and Public Clients. With a philosophy of giving personal attention and good value to all clients, Blue Broe will ensure projects are completed to the highest standards using the best of value engineering, local trades and quality materials. Our priority at all times is the compliance with current Building Regulations / Certifications and all Health & Safety required standards. Since 2010, here are a sample of completed projects led by the Blue Broe Team
Development Managers of Civil Works Project at Maryborough Hill, Douglas, Cork comprising of New Roundabout and Road realignment works to complete in March 2019.
Completion of Phase 1 & 2 of 17 Large Detached houses at Earls Well, Waterfall, Cork in 2017/2018. Houses built under new BCAR Regulations. All completed and sold in a 15 month contract.
Completion of 21 Detached Houses at Hazel Hill, Maryborough Ridge, Douglas, Cork City in 2017/2018. All Houses built and sold in a 14 month contract.
Completion of 23 Houses for NARPS/ Respond Housing Association at Ashmount, Silversprings, Cork City in year 2016.
Completion of 30 Residential Units for NARPS/Tuath Housing Association at Passage West in 2016
Complete Re-launch in 2015/2016/2017 of three New Housing Developments at Douglas, Silversprings and Passage West in Cork for RSM Ireland with over 250 sales to date
Completion of 53 Houses / Duplexes/ Apartments in Shanakiel, Cork City for City Council in 2012.
Completion of 26 Houses at College Wood, Mallow for Cluid Housing Association in 2012/2013
Completion of 26 Unit Housing Estate at The Orchard, Macroom in year 2015.
Completion of 13 Houses at Cooline, Cobh for NABCO Housing Association in 2013.
Completion of 27 Houses at Clover Meadows, Waterford for Cluid Housing Association in 2014
Completion of Various one off Houses, Apartments, Commercial and Retail Buildings for Private Clients throughout Cork, Limerick, Waterford and Dublin.
We pride ourselves on consistent project management success by a team of experienced and dedicated professionals. We are an energetic professional team eager to excel and maintain the high standards that we have set for ourselves.