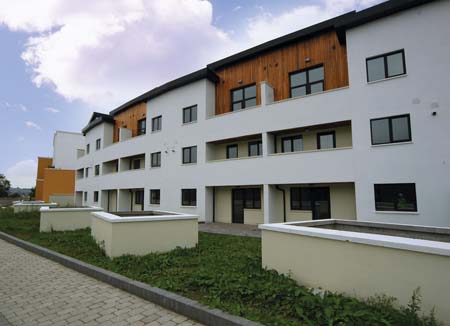 Our multi-diciplined team brings a unique mix of professional and commercial property expertise, capable of dealing with every aspect of Property Asset Management. Our focus is on providing "Work-out" solutions, opening up income generating opportunities and enhancing long term Asset value.
As part of every individual project, we provide a complete hands-on project management service at every step to ensure timely successful project operation and on time delivery.
Property Asset Management in the current economic climate demands a comprehensive and co-ordinated approach that involves a wide range of specialist skills and expertise. Blue Broe Asset Managers have an experienced and dedicated multi disciplinary team of Professional Experts, Engineers, Architects, Planning Consultants, Surveyors and Accountants who understand and recognise what is required to secure, preserve, enhance and realise Asset values.
Blue Broe Asset Managers cover the following Asset classes:
Single and Multi Unit Residential Portfolios
Development Land/Re-development sites
Industrial and Commercial Properties
Retail and Offices
The existing team at Blue Broe have a proven record in the property business in Ireland, having been involved in every facet of property life from conception to conclusion over the past 22 years. All different types of entities are catered for, ranging from one off Single Properties, through to Large Multi Unit Mixed Asset Portfolios. These can be managed on an 'As you find it' basis with solutions found in order to redeem the best realisation for these assets on behalf of the client.
We will provide a tailored service to meet all client specific needs whether assets are to be Reviewed, Managed, Realised or a combination of all three together.
The team involved in Blue Broe Asset Managers have huge experience of working both in a Private Development and Consultancy capacity and with Property Managers /Receivers that were appointed to various properties.  The function of our Asset Management Team would be to take projects in whatever shape or degree of condition they are presently, through to an agreed level of finish in order to maximise the return for the client. As conveyancing has become far more difficult in today's recessionary times, it is of vital importance that our team has the resources to achieve a realistic conveyance without the requirement of hiring costly outside consultants.
Headquartered in Cork, this service is not alone available to the southern counties but on a country wide basis. The experience that has been achieved over the past number of years by the personnel in our team, gives us a practical edge over other Asset Managers, whose main function may only be to find a buyer for the property.